Joseph Paduda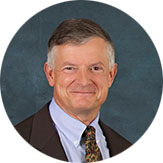 CompPharma's President Joseph Paduda is a nationally recognized expert on managed care. He has extensive experience in the workers' compensation industry and deep expertise in managing comp pharmacy costs. Paduda conducts the annual Prescription Drug Management Survey, interviewing workers' compensation payers on their concerns about pharmacy, their pharmacy programs and their thoughts on further ways to contain costs. (See news section for copies of the surveys.)
Paduda is also the principal of Health Strategy Associates, which consults with the nation's leading payers, managed care organizations, and self-insured employers throughout the United States to develop products and services that deliver true health care savings. Prior to forming his own company, Paduda was with MetraComp, a United Health Care Company specializing in managed care for workers' compensation and group disability; Travelers Health Company; Liberty Mutual; and American International Healthcare, the managed care subsidiary of AIG.
Paduda also publishes Managed Care Matters, a popular industry weblog dealing with the full spectrum of health care and managed care issues and news. He also founded Health Wonk Review, a biweekly weblog compendium of the best of the health care policy weblogs.
Paduda holds a Master's of Science Degree in Health Management from American University. He can be reached at jpaduda@comppharma.com.
Helen King Patterson, APR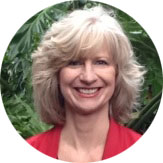 CompPharma Vice President Helen King Patterson is a senior public relations consultant specializing in managed care, health care and workers' compensation.
In addition to managing CompPharma, Patterson operates King Knight Communications, a public relations firm that builds awareness of companies and their services through media relations, consulting on social media, marketing communications and arranging speaking engagements.  The firm has experience in a number of industries and specializes in workers' compensation and medical cost containment. Based in North Carolina, the firm serves clients throughout the United States.
She holds a degree in Mass Communications from the University of South Florida and can be reached at hpatterson@comppharma.com.