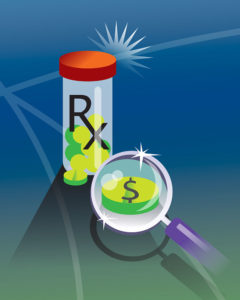 CompPharma works with member workers' comp PBMs to identify and prioritize challenges, and then sets about finding solutions members can cost-effectively share. Once fairly insignificant – less than 3% of comp medical expenses – pharmacy costs have steadily grown alongside overall medical costs. By 2003, they were increasing at an alarming rate of 17.8% year, and today, pharmacy represents nearly 14.5% of comp medical expenditures.
Joseph Paduda, a national expert in workers' compensation and managed care, began surveying comp payers about drug costs, publishing hisfirst Prescription Drug Management Survey in 2004. This led to working with a number of comp PBMs and recognizing the problems common to all.
Paduda and his colleague Helen King Patterson gathered a group of comp PBM leaders to openly discuss industry-wide issues. That forum led to the creation of CompPharma as a vehicle for delivering solutions. Incorporated in 2006, CompPharma is based in Maggie Valley, North Carolina.